All I know is the brand name but can not tell the model or when it was built
by Francisco Quiroz
(Denver CO)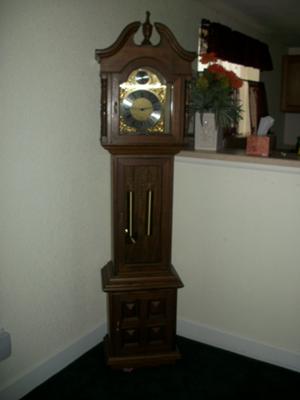 Click the picture to enlarge
I found it at a Goodwill store for $24.99.


It works great it is very accurate and it looks just like new.
The price was so low because they tought that it did not work.
Join in and write your own page! It's easy to do. How? Simply click here to return to Kieninger Grandfather Clocks Forum.