Another Kohler Grandfather Clock Discovered
by Rica
(Oklahoma City, OK)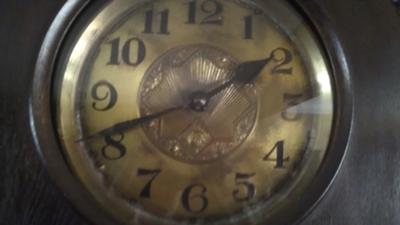 Kohler Grandfather Clock face
My Father purchased this clock for my mother in 1977.


The man my Father purchased it from was an old guy who brought the clock back from
WWII Germany in the 1940s.
He ran a gas station in Kansas after the war, and kept a number of clocks in the station's office.
My mother has since passed it on to me.
Anyone with information of any kind on Kohler is much appreciated.
I'm happy to share some pictures.
My best to all.