Any Info on English Provincial Clock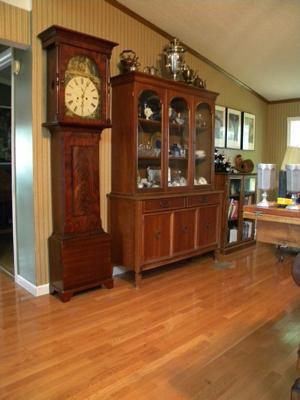 English Provincial Clock
Does anyone have any information about this clock...


We purchased it at an antique store in N. Carolina. The sellers knew nothing about it... (our gain) ;-)
We believe it's English Provincial, late 18th early 19 century.
If anyone can give us any info on this clock, we'd greatly appreciate it.