Daneker "President" Grandfather Clock, Solid Maple
by Robert A. Fall
(Point Pleasant, NJ)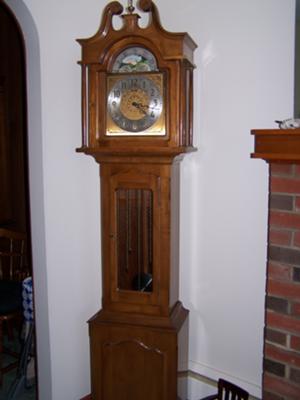 Our clock was purchased by my parents in May 1968 and was completely refurbished by them in December 2009, prior to their deaths, by Pettis Clocks, Toms River, New Jersey.


It is in terrific condition inside and out, but we were thinking of selling it, as we already have a Howard Miller.
Can you give advice as to whether or how to sell it?
Thanks: Robert A. Fall - rfall78564@comcast.net