F.A Lenke Uhren u. Goldwaren Bautzen
by Katherine Bales
(Washington)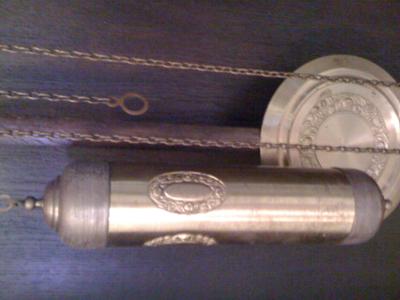 F.A Lenke weight
I have a clock that I originally thought was a grandmothers clock.


It stands about six and 1/2 inches in height. It is mahogany and has a brass tag inside that says F.A Lenke Uhren u. Goldwaren Bautzen, Goschwitzstrasse 25.
Is there anyone out there that can tell me about my clock? It is mohogany in color.
Hi Katherine
All I can tell you that this clock was sold by the clock dealer Lenke in Bautzen Germany.
The store no longer exists. I presume that this clock was sold before 1940, when the second world war started. It now houses a travel agent.
This means that your clock is at least 70 years old.
I Hope this was of some help.
Regards
Jeen