Inferior herchede clock?
by d. ziegler
(allentown, pa. )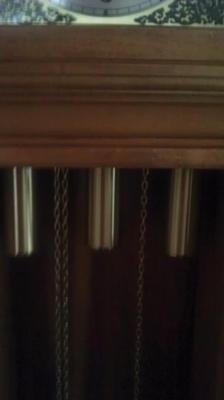 Herschede Tempis Fugit weights
I purchased an inferior clock.


It has Herschede Tempis Fugit on it.
Is there any chance that someone put a Herschede face in a grandfather clock?
The time line doesn't check out if the last ones were made in the late 60's.
The story is that an elderly couple purchased it in the 80's.
Honest to god it looks like pine! Is there any way to verify this? The clock works. It has a pendulum and 3 weights.
Is there any way to verify if this is real?