Need info on Colonial Hall clock
by Glenn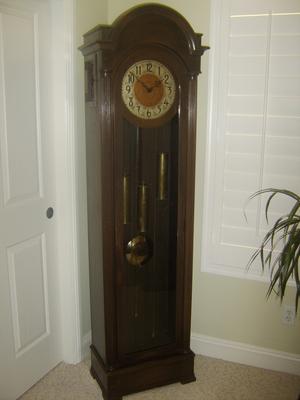 I've inherited an Colonial Hall clock that appears very similar to a model #1320 but is somewhat less ornate.


The clock face does not have the sun portion. I was told it was a wedding gift for a family couple back in 1901, but we're not exactly sure of the year.
I'd like to find out more about it and what it's worth and will respond to any questions.
Thanks...Glenn