Need recommendation on shipper and valuation a Colonial MFG wallmount grandfather clock
by Marcia
(Maplewood, NJ, USA)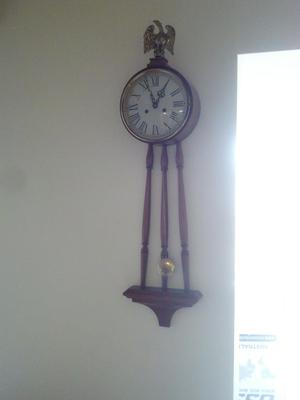 Colonial MFG wallmount grandfather clock
My grandfather passed away recently and we are moving our grandmother closer to us.


Therefore it is time to move his Colonial MFG wallmount grandfather clock.
I am short on time and need to find a quality shipper near Maplewood, NJ and a valuation of the clock for insurance.
Help if you are able, thank you!!
Marcia