Req for info re: Colonial Grandfather clock in CT
by Tony Morris
(Farmington, CT)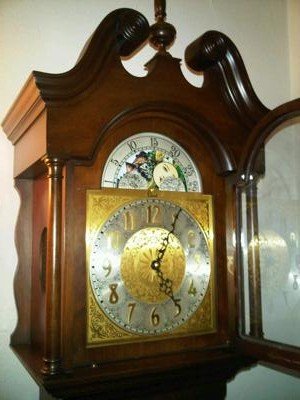 Colonial Grandfather Clock face only
This grandfather clock was acquired by my mother in 1972 or so from Hartfrod, CT, retailer G. Fox & Co for $675.


No markings on it other than the G. Fox stock number and the imprint 'Colonial' at the base of the face.
I am interested in understanding its value and in selling it.
It is in Farmington, CT.
Thanks for any input.
Tony Morris
apmorris46@yahoo.com