Ridgeway Grandfather Clock for sale
by Monica
(Waxahachie,TX USA)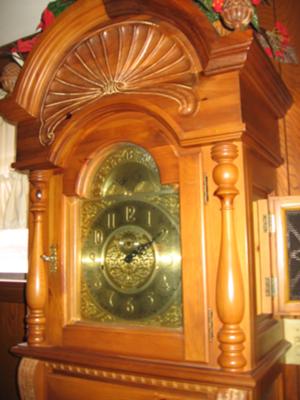 Ridgeway Model 386
I inherited a Ridgeway Grandfather Clock and I would like to know more information.


How old it is and the value.
It reads inside:
Dial V7
Model 386 0r 366
MVMT MS
Finish CLP 6 U 6
Setup# 020 287
Serial #86059776
Would be interested in selling!
Join in and write your own page! It's easy to do. How? Simply click here to return to Ridgeway Grandfather Clock Forum.