Ridgeway Identification
by Don Durham
(Youngstown FL)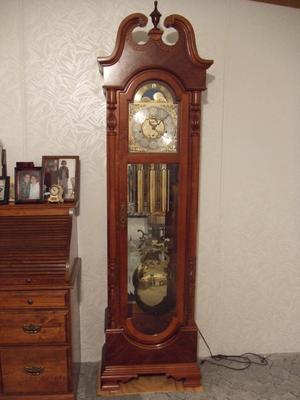 Note rounded door bottom Ridgeway
I recently bought a Ridgeway clock at an estate sale.


The model number is 9108, serial number 91039251, movement style CC, and dial style MP.
All of this info is on stickers inside the clock.
I found that the model indicates manufacture in 1991.
What I would like to know is the title of the clock.
I haven't been able to locate a good enough picture of it to be sure, but I think it may be a "Fairfax".
Any help will be appreciated.
Thanks,
Don